Latest Properties
All our available properties are on open rent.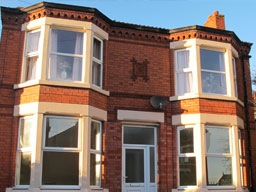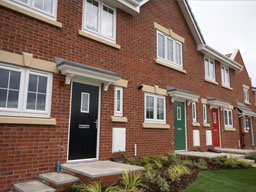 View all properties
COVID 19 CORONOVIRUS
Dear customer,
We know, like us, you will be scared and fearful of the impact of the COVID-19 may have on you and your family .We are with you and here to help to try and carry on with some sort of normality whilst we can.
Given the restrictions in place we are only available for emergency repairs, there are a few ways you can help us to help you.
If we need to visit your home, we ask that you give us space e.g. let us in and if possible isolate to another part of your home while we carry out repairs. It goes without saying that if you are feeling unwell or have/ think you have been exposed to the virus, you must let us know so we can find a way of helping without risking our staff.

we will continue, in buildings with shared gardens, cut grass and maintain landscaping but ask that you give the gardeners space.

Allert us if you feel there is any practical measures we can take or concerns re spread of virus in common parts of buildings
As you would expect under the circumstances until guidence on Social Distance changes we will not be carrying out non-essential works and routine gas safety inspections if you have any gas safety concerns please contacct as this is urgent . With routine repairs , please still report them so when we are back to normal we can resolve as swiftly as possible. For emergencies, please get in touch in the usual way.
If you are experiencing problems with finances and are worried that you may not be able to pay rent, please can you contact me ASAP. We have ways we can help. If possible, email is our preferred initial way of contact, however if you don't have access to email, please text. I will then telephone at a time convenient to you.
While we are all isolating, if you have any concerns regarding your neighbour or yourself please contact us. Even for something as simple as shopping or prescription pick up, we are able to help.
Thank you for taking the time to read this , its always good to know if this method of communication is working if you can text us or email after you have read this it is super helpful
We are all in the together and we are with you all the way and we will see this through and build a stronger relationship after it is over .We thank you for all your messages ,support and unerstanding as we work together to get through this .Take care and heed the asdvise and we can all return as soon as possible .
Richard and Michael Webster
LAST UPDATE 6th April 2020
Worried About Rent
Dear Customer
If you are experiencing problems with finances and are worried that you may not be able to pay rent , so we can try and help can you contact me asap. We have ways we can help. Email is our preferred initial way of contact if you use it , however if you don't please text . It helps me lots if I have as much information as possible to give the correct advice to suit you . I will call you at a time convenient to you and send you any relevant information .
If you are ok now with finances but are worried about the future send me an email and I can send some guidence we have prepared .
Thank you for taking the time to read this we will update you as information and guidance changes
Regards
Richard Webster & Michael Webster